To remain competitive in industry 4.0. revolution and today's market environment, businesses must respond rapidly to technology and market conditions changing while also avoiding the high fixed costs of ICST infrastructure.
We are very confident working with you as our valued partner to find out and deliver real solutions for real effective results.
Learn how Cybersama help you develop strategies that deliver real business results and boost your business.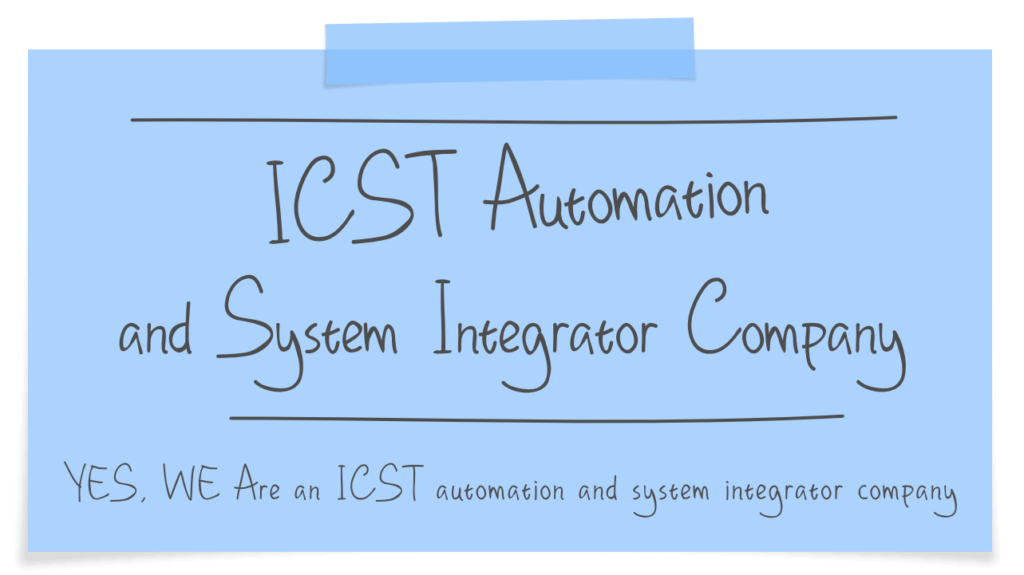 PT Cybersama Technology is a professional system integrator for ICST (Information Communication and Security Technology) products lines with a wide range of superior products and services.
We were founded in 1998, starting with a computer hardware store located in the computer business center of Mangga Dua. The increasing demand for IT products and services in 2005 made us transform our business into a system integrator company with four focuses (hardware, software, design, consulting).
Our focus solid on IT-Based concern with core competencies are integrating computing hardware, software as a system, consulting approach, and modern digital media-based creative designs.
We strongly committed to achieving clients' goals by giving responsible and professional service to make the best of their ICST investment and turn it into actual business results.
We constantly integrate people, technology, systems, and art to achieve your and our success goals.
Our success can be achieved when clients are satisfied to accept and use our planned professional commitment, and this is a fundamental value principle that we always put forward.
A world-class system integrator company that excels in applying superior ICST (Information, Communication and Security Technology) products based on the value of caring and continuous commitment to best service quality and maximizing product use-value (maximizing utility).
Manage the integration of superior ICST technology, products, services, and human resources strategically. 
Prioritize the Research & Development function sustainably to create a superior product.
Placement and continuous development of competent human resources according to their passion and specialized expertise.
Balance and improve the quality of human capital, both hard skills and soft skills, consistently.
Update the technology trend by using the appropriate technology for daily operational and R&D processes
Products and services development related to ICST superior products refer to the global standard
Solve the customer's problems and complaints agilely using objective and key result (OKR) based on Standard Operating Procedure (SOP).
Conduct and encourage active learning practices to support the learning organization culture (scholarship, courses, webinars, seminars, workshops, certifications, etc.).
Actively build relationships with parties who have an excellent reputation in ICST at local and abroad.
Utilize computerized application systems based on ERP (Enterprise Resources Planning) and IoT to support company performance and operations.
Products and services implementation of ICST follow the client's capacity and practical requirements principles for effectiveness and efficiency.
All happy then All sucsess
Human Capital at Cybersama comes from various professional experiences and academic backgrounds with multi-discipline skills that work together as a solid and competent team. We realized the importance of teamwork and consistently boosted and supported it using reliable project management systems and technology.
Always create the perfect synergy of people, process and technology
When it comes to ICST investments, most business leaders have failed to turn them into real value. Having best practices and experiences helping our clients, we have learned that ineffective strategies mainly cause failure. So now, at the beginning of every ICST project, we are always focusing on developing systems that are practical and will also deliver the best result expected by our clients. The key to our effective strategies is teamwork competencies to understand practical implementation requirements and business models
Here are the methods we used to help our client in turning their valuable IT investments into measurable business results :
We always create the perfect synergy of people, processes, and technology. We are not only focusing on the technical aspect (like planning the infrastructures and developing the system applications), but we also do the knowledge transfer process to your human capital in every line of your operational process. That way, we can guarantee that your investment will transform your organization's culture, process, and people into modern and more effective ways to achieve real digital transformation advantages. To us, technology is only an enabler. We still need to transform it using effective ICST products and services to align with the targetted goals.
We practice an agile mindset by doing the side-by-side development and deployment process with our clients' active involvement as a potential resource in an organization that we always treat and transform them as an agile organization. We make every development and implementation process based on the principles of QMS (quality management system). We are also committed to working on a planned and consistent timetable to support the agile business model and build a flexible organization that reacts fast to unpredictable changes.
We help you measure the whole performance of your system using a practical and proven management tools approach, such as KPI (key performance indicator) or OKR (objectives and key results). The right system design is an essential key to deploy the right DSS ( decision support system). Let's find out how effectively your system boosts your productivity and efficiency. All are about shortening the line of your whole operational process, reducing your time to market, securing your valuable assets, simplifying your trans-department documents system, managing your employees and maintaining their performance, improving your customer satisfaction, and finally gaining your business more profit in short and long terms.
We always do a side-by-side development process with active involvement from our clients. We make every development and implementation process to be transparent so you can easily measure the progress. We also committed to work on a planned schedule and consistent timetable.
Four Integrated Division of Cybersama Technology

Computing Technology Made Easy
The Cycom Hardware Division focuses on providing our customers with the ICST hardware infrastructure, starting from personal computers, laptops, servers, network devices, and peripherals to corporate-scale computing needs. Our hardware products were selected from reliable and reputable vendors of world-class manufacturers to give you the best quality assurance you need. With a well-trained technical support team, we provide you with fast and easy installations, practical and flexible training tools and methods, also a visit or periodic contract maintenance. All are ways for us to achieve excellent after-sales support.
Your IT system can only run at its best performance on the best hardware infrastructures. Nevertheless, a limited budget is one of many considerations as you plan your IT investment at the beginning. We can help you plan your entire hardware system to fit your current budget while still being reliable for your day-to-day business operations and being able to use it in the long term. That's what we call an 'investment'.
The products variants are as follow :
Computing devices and peripherals: Server, personal computer, laptop, tablet, MacBook, VoIP devices, microcontroller, minicomputer, POS hardware, storage devices, touch devices and monitors, Input-output devices, printing devices, screen projector, signature pad, barcode reader, and RFID scanner.
Networking devices: Router, switch hub, signal repeater, WIFI antenna, access point, cable, modem, firewall, fibre optic.
Access control devices: Electric lock, handle lock, finger lock, smartcard access, biometric access, face access, elevator lift access, library sensor, turnstile gate, IoT access control, mobile access control.
Security devices: CCTV, IPCAM, Video Surveillance, Alarm, Detector, Guard Tour Patrol, GPS devices and system.
Smartcard: RFID Mifare, RFID EM, HID Card, Chip Card, Barcode card, RFID label, loyalty card, Smartcard reader, smart card writer, Smartcard Printer.
Strategic Information System for Strategic Resources
ICST ERP Software Development Division
Digital transformation concerns simplifying and integrating your entire business processes as a crucial thing to do, especially in today's challenging economic time aligns with industry 4.0. revolution.  To do that,  you need an innovative and modern business application that can automate, simplify, and put together every single bit of your business information into one
cloud-based system application securely integrated with the highest updated standard of software development industry such as real-time process, lightweight, multi-platform, unlimited user and remote access ( accessed from anywhere and anytime).
Cycom ERP software using technology in a modern and secure platform. The system application can be deployed on-premise, cloud, or hybrid so that you can easily control the access, budget and manage it whenever and wherever you need. Cycom ERP software fully supports remote access or WFH (work from home) for all internal daily operational tasks.
Cycom ERP Software serves different kinds of industries, such as trading, manufacturing, and services. Our team commits to deliver a very simple to complicated requirements software application to achieve your strategic goals. The right business process model ensured us mapping out the right management and operations strategy to achieve your  strategic plans.  We have built custom software application solutions for various scales of business entities, personal and NGOs
The products variants can be as follow :
Customer Management
Supplier Management
Sales dan Purchase Management
Point of Sales (PoS)
Inventory Management
Asset Management
Employee Management
Leave Management
Payroll and Attendance Management
Recruitment Management
Employee Appraisals Management
Accounting & Finance Management
Manufacturing Management
Cost Production Management
Project Management
Budget Management
E-Learning Management
Student Management
Student Assessment Management
Parent Management
Dashboard Management
Document and Archive Management
Collaboration tools Management (i.e Email/Whatsapp/Telegram Integration)
Social Media Management (i.e., Instagram/Facebook)
Portal Management
Etc (custom need system application).
ICST Creative Design Division
Having an intelligent IT system with top performance and bulletproof security is not enough if you wish to win today's business competition. It would be best to have a strong corporate identity and an impressive publication to sharpen your effective branding strategy to reach your potential customers. We can help you do that by taking advantage of today's internet, social media, and multimedia technology. Our unique division focus as a digital agency called Cycom Design, specializes in strengthen your corporate identity and create effective integrated marketing communication programs, be it online,  printed, or interactive media.
In simple terms, a Digital Agency is an advertising agency that has evolved to meet the changing needs of marketing in the digital age. Digital Agencies bring graphic design and copywriting together with new technology and modern marketing techniques.
Digital marketing agencies evaluate your website traffic, determine the best online platforms to invest in, and continually maintain the balance between your marketing activities and the results they provide. Working with a digital marketing agency means more leads converting to customers
A brilliant agency will re-evaluate, reassess, and realign the digital marketing strategy to ensure the investment returns the right results we want
The more an agency can help you grow, the more you can invest in helping you grow further.
We provide each client with a unique campaign that will drive quality leads for their specific industry and niche. We provide advertising strategies that allow clients to advertise to users in search, via ads, on their website and more. The extensive offerings include SEO, PPC, email marketing, social media marketing, content marketing, and web design.
Our creative team has a deep understanding of creating a high-impact design that will deliver the right messages your business wishes to set in your customer's minds. We will provide you with dozen design samples templates together with a consultation on each design philosophy and GSM (graphic standard manual). You just need to decide the goal and define the targeted message, and then we will do the rest.
As an un-separated part of our complete services to your businesses, we also developed a specialized ICST consulting division called Cycom Consulting. This division focuses on providing you with integrated and comprehensive ICST consultation services.
Standardly to run  the business or enterprise, you need :
Hardware such as computing and networks devices
Software application as a system that integrates and automate essential financial and operational function with operational management best practice and Indonesian accounting and tax standards.
Design and implement an effective strategy for branding and publication to attract more customers with digital media.
Cycom consulting with the tag line PDCA (plan do check act) provides consultancy services to deliver the effective computing system (hardware, software, design) and built them to be a reliable and modern infrastructure aligned with standard bookkeeping and management principles. 'Cycom consulting' always following the publication and regulation from related authorized quality standards and regulation parties. It is a critical issue and concern to safely and successfully run your daily business operation in the short term or long term. Cycom consulting always concerns cost-effective Principe to optimize and maintain the operation and implementation of hardware, software,  including any design graphic and digital media activities. We consistently follow the updated quality standard and regulations issued by the authorized party. Cycom consulting is powered by professional teamwork from various academic backgrounds, expertise, and certified consultants. We are confident that we can help you plan, execute, and evaluate measurable strategy results from all strategic actions by adopting appropriate information technology deployment and business process integration. Our updated knowledge in building corporate network infrastructures, cloud computing, cross-platform servers, workgroup collaboration tools, IoT, remote access connections, multiple location data storage, and internet security bring all real best practices of digital transformation so you can flexibly create your most effective and efficient ICST system according to your budget and business requirements. Furthermore, Cycom consulting also provides consultancy to implement the right system application related to the accounting and tax systems regulation in Indonesia. Cycom consulting helps you to find the right ICST for your valuable investments. Feel free to contact Cycom consulting now before you decide to invest in your ICST needs. Our commitment to be a superior system integrator is an advantage to help you choose the right technology and platform represented in an integrated and comprehensive implemented system for your day-by-day success operation. 
We are ready to listen and share our sincere willingness. 
The consultancy will help our client regarding their needs as follow :
The right computing hardware and infrastructure based on operational capacity and budget.
The effectiveness and efficiency benefits of digitalization using the right system Information and IoT technology.
The modern and reliable application software as a single module or an ERP (Enterprise Resource Planning) based on Indonesian Accounting Standard (SAK) and updated tax system regulation in Indonesia and related countries that have related transaction of accounting and tax system.
The proven digital media tools and strategies to boost your sales and positioning company branding and identity.
Write down your potential strengths including benefits/compensations for your preference position:
ERP Cloud Accounting and Tax Functional/Technical Consultant
ERP Cloud Software Developer (Python, Javascript)
ERP Cloud Quality Assurance
ERP Cloud Systems Application Trainer 
ICT Business Development
ICT Infrastructure Architect
ERP Cloud System Analyst
Digital Strategist Junior / Senior
Electrical Engineer for IoT
Information Security Compliance Specialist (ISO 27001)
Database Analyst / Administrator
PSTN                 : +62-21-62 2009 09 (Hunting)
Telkomsel         : +62 812 8811 2009
Three                 : +62 896 5748 2009
XL                       : +62 878 8199 2009
Indosat              : +62 857 7799 2009